Built to perform, made to last
Prolam PL8 glulam posts are an engineered structural timber solution offering stand-out strength, dimensional stability and load carrying capacity.
Manufactured from select quality New Zealand radiata pine and available in visual grades, PL8 posts are a smart and sustainable choice for contemporary residential and commercial builds where the natural beauty and enduring appeal of timber is a feature.
A cut above
• Solid strength and load carrying capacity
• High Dimensional stability (no twisting or warping)
• Available in a variety of sizes and lengths
• Custom sizing available
• Visual grade with a wide range of finishes
• No post brackets required
• FSC certified timber options available
CodeMark Certified
The first and only engineered H5 timber posts CodeMark certified for strict building code compliance, Prolam posts are certified for above ground and in-ground structural use.
Prolam PL8 posts are ideal for:
• Pergolas
• Decks
• Entranceways
• Carports
• Gate posts
• Fence posts
• Supporting trellis
• Verandas
• Clotheslines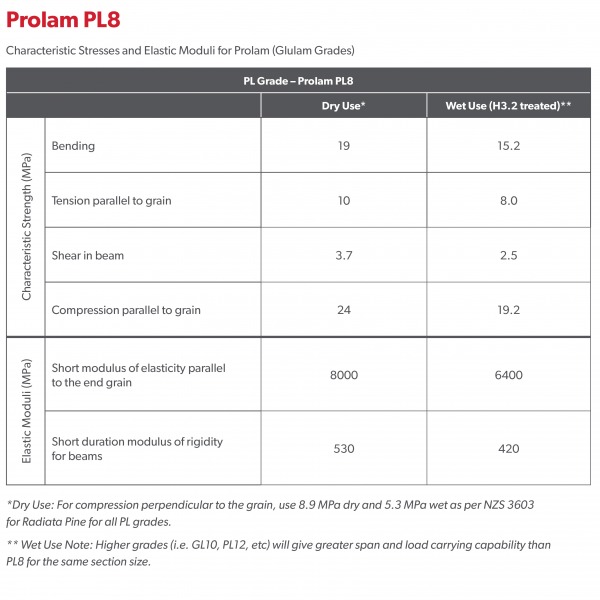 Click Here to view the full range of sizes and treatments.