Support for a strong and sustainable build
Designed and manufactured in New Zealand from select quality, sustainably grown pine, Prolam PL8 Glulam Beams combine structural integrity and durability with solid eco-credentials. Available in visual and non-visual grades in a wide range of finishes, PL8 Glulam Beams elevate architectural design and construction.
A cut above
• Solid strength and load carrying capacity
• Dimensional stability (no twisting or warping)
• Available in a variety of sizes and lengths
• Custom sizing available
• Non-visual and visual grades with a wide range of finishes
• FSC certified timber options available
Prolam PL8 Glulam Beams are ideal for:
• Veranda lintels and rafters
• Pergola lintels and rafters
• Exposed trusses (visual grade only)
• Garage door lintels
• Deck bearers
• Deck joists
• Floor joists
• General lintels
• Rafters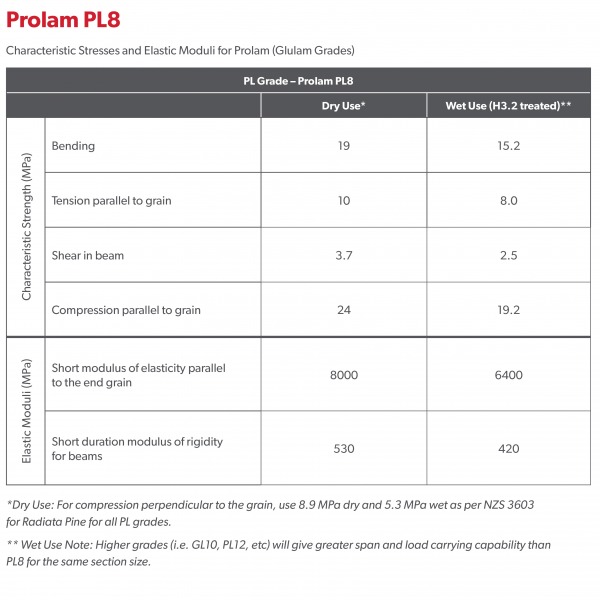 Check our FAQ laminated beams page here.
Click Here to view the full range of sizes and treatments.