Your go-to-guide on structural timber is here!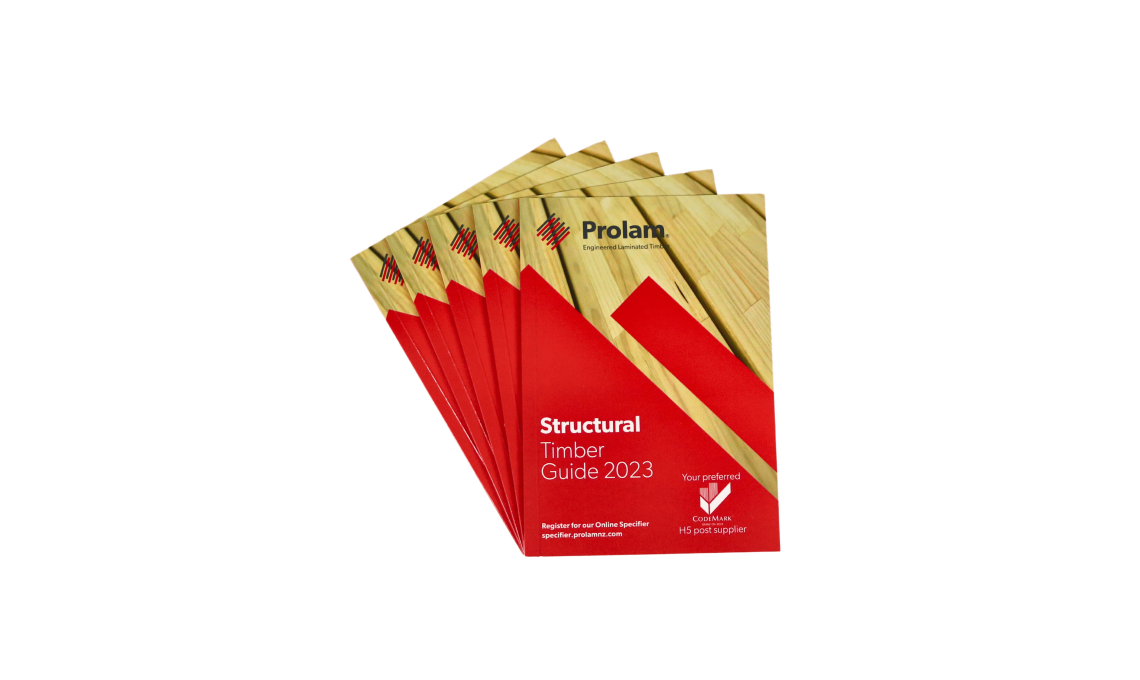 Have you grabbed a copy of the latest version of our Structural Timber Guide yet?
A handy guide for architects, engineers and builders, the Structural Timber Guide includes everything you need to know about the entire Prolam glulam product range – from structural properties to product sizes and specifications, and span tables.
You'll also find selection codes and charts as well as other design and construction essentials such as information on fixings and maintenance.
It's all part of our commitment to providing you with the support you need to design, specify and build with confidence and ease with our premium engineered timber solutions.
Click here to download the Structural Timber Guide today, or contact us and we'll send you a free printed copy in the mail.