More architects specifying Prolam prenailed lintels.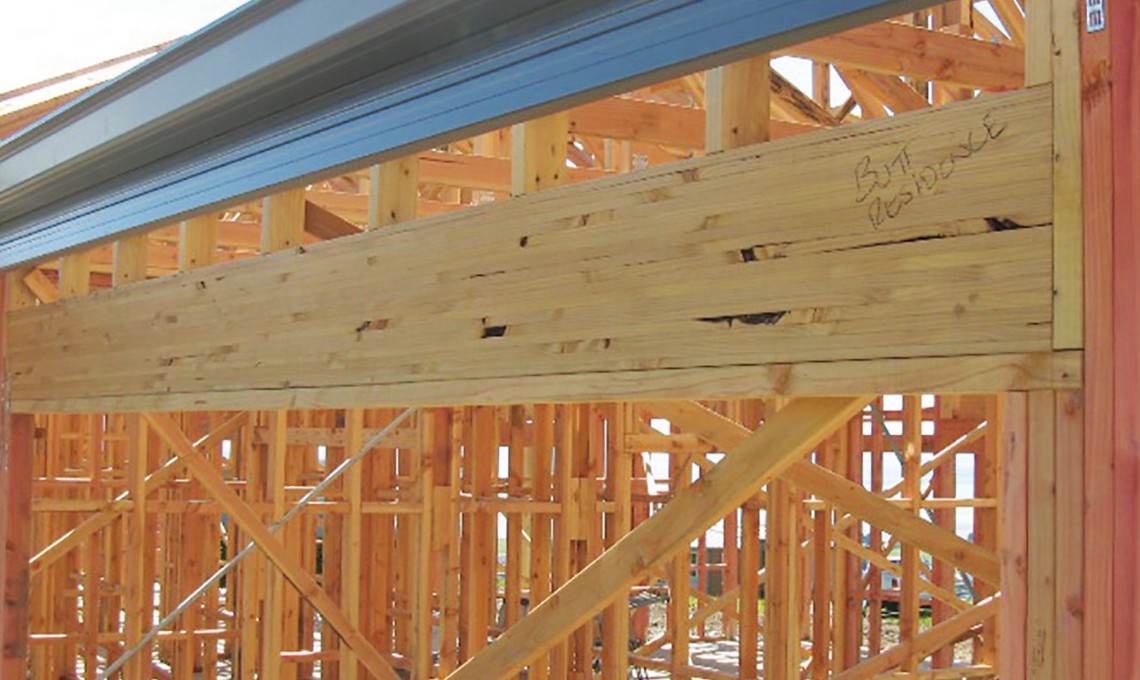 Prolam lintels are proving to be a very popular choice on building sites throughout New Zealand.
In fact, more and more architects are specifying them with the Prolam Online Specifier tool, because they are more cost effective than a flitch beam or LVL.
Prolam lintels don't cup and you can forget about hitting nail heads with planer blades or having to flatten out wides nailed together.
What's more, if they're not being used straight away, Prolam lintels store well and won't deteriorate.
All in all, the benefits far outweigh the cost because they're saving builders so much time, especially with garage door and window lintels.
Prolam was developed by Prowood, a market-leading manufacturer of laminated timber products. The company has an 80 percent market share in the New Zealand market and is expanding capacity. In fact, a new laminating press will double production capabilities to help meet the increased demand for Prolam lintels.
Available in PL 8, PL 12 and PLX 20, Prolam lintels are treated to H1.2 and are also available in H3.2.
So get the job nailed with Prolam lintels!