Specifying beams is a breeze with Prolam Specifier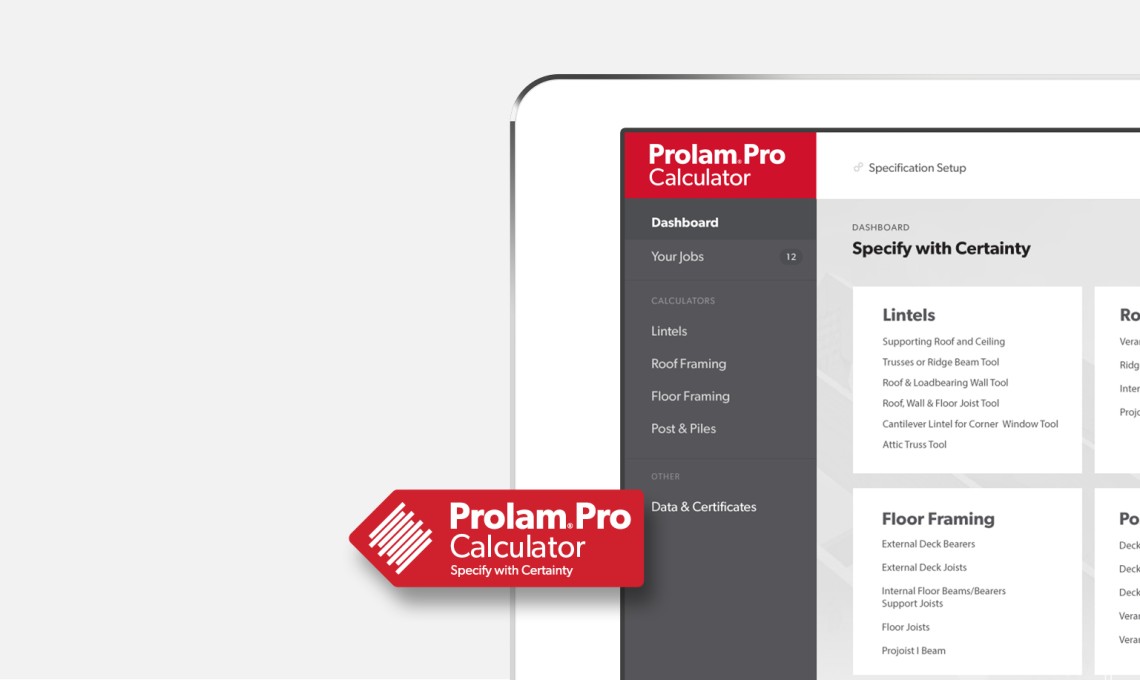 A small calculation error can create major problems when it comes to specifying beams in domestic or commercial construction. That's why we have developed an online program that automatically calculates correct beam specification with absolute precision, fast!
Available on our website, it's affectionately known as the Prolam Specifier and it automatically makes allowances for any number of building challenges.
Concerned about variances in roof parameters? Our Specifier caters for changes in roof weight, roof pitch, eves width, ceiling weight plus additions such as solar panels. You can even allow for extra high wind zones.
Furthermore, the software includes deflection and capacity ratios so users can see how hard the beam is working, shift point loads to exactly where it will be on the beam and maximizes the effectiveness of the beam.
It even defines the long-term deflection a beam will settle out at, giving designers additional confidence. In fact, our specifier is constantly being improved and updated to meet your requirements.
No wonder it is loved by more than 3600 architects and specifiers nation wide.