On the road: FTMA 2023 National Conference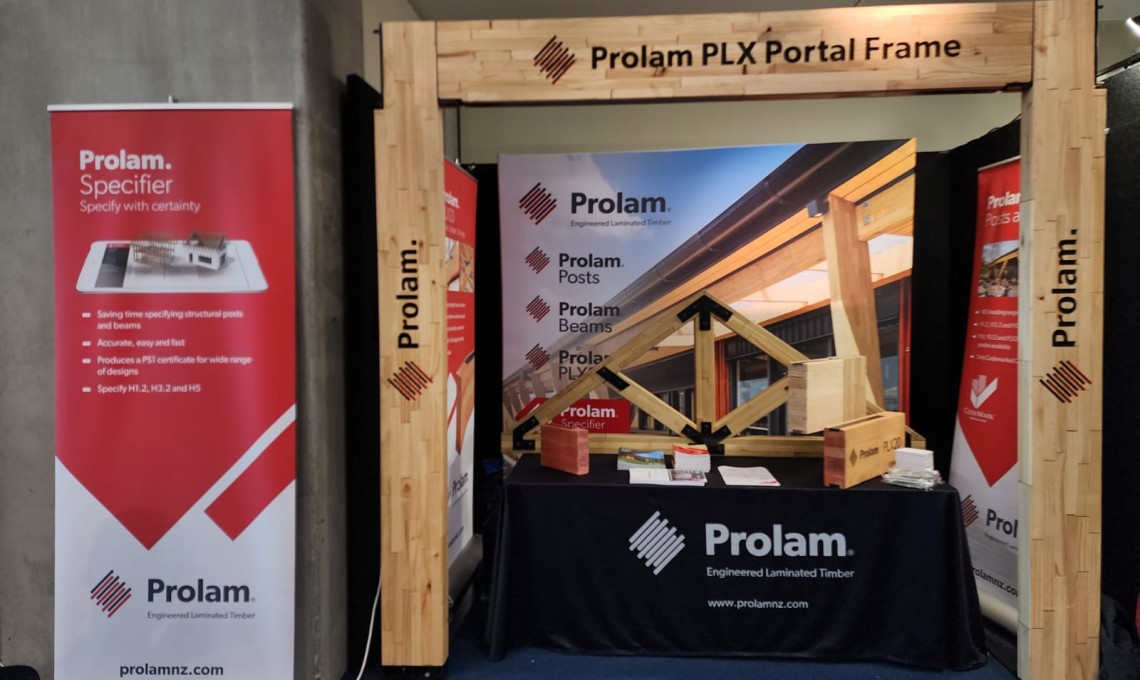 Our innovative glulam timber solutions, including the new PLX Portal, are on show at the Frame & Truss Manufacturer's Association National Conference in Wellington 25-27 July.
The FTMA National Conference will be the first opportunity for many in the industry to get a close-up look at the PLX Portal – the first lightweight, high-strength timber bracing solution to hit the market in New Zealand.
The ease of installation of Prolam glulam timber beams and posts is a major reason why customers love our products and the PLX Portal will not disappoint.
Available as a kitset and designed for simple on-site assembly and installation, the PLX Portal is able to be connected directly to trusses and frames using standard brackets, nails and screws.
The FTMA National Conference is being held at the Museum of New Zealand Te Papa Tongarewa in Wellington from Tuesday 25 July until Thursday 27 July. You'll find the Prolam team (and the PLX Portal) at Site 8.
Not at the conference? Call us on 03 526 7436 to enquire about the PLX Portal for your building project, or how you can add it to your wholesale or retail range.