New Factory features Prolam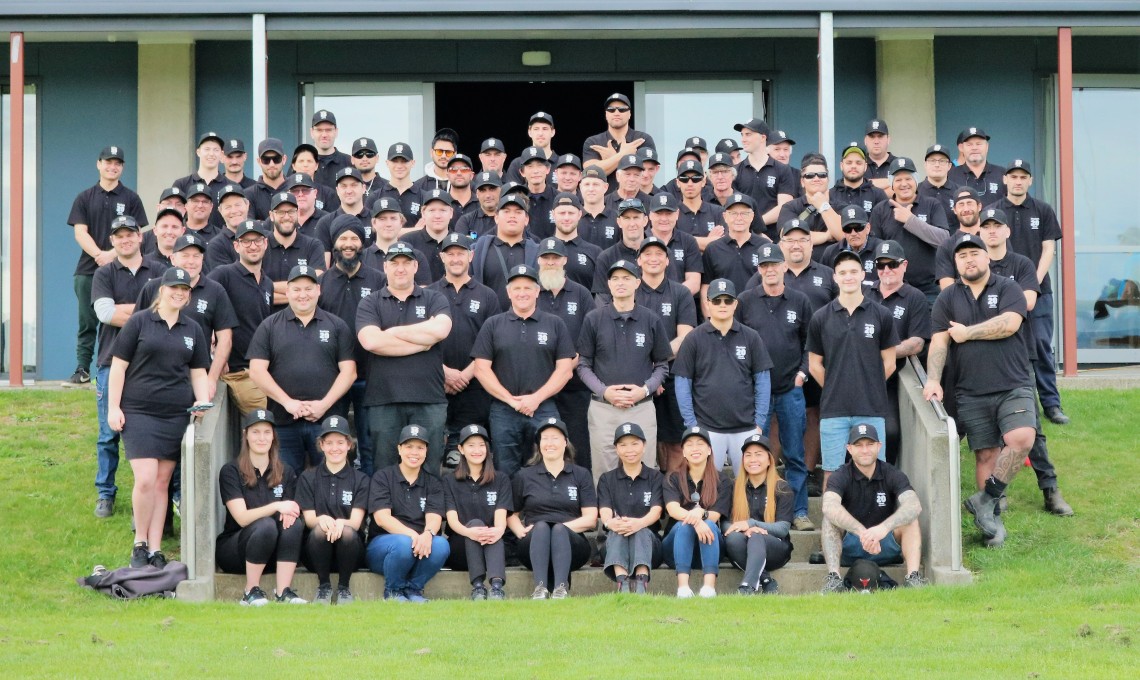 This recently completed Frame and Truss factory used Prolam laminated timber to form these portals with a massive 25m clear span.
Prowood worked closely alongside Tasman consulting engineers, who designed the structure and helped to suggest what products would be suitable for the build.
This impressive project is highly functional and whilst competitively priced, using engineered timber it is more sustainable, renewable and less energy intensive to process than other construction resources.
Roger Prestige Builders comments "This building was very interesting to build. With no steel structure it went together very quickly and would definitely build another building using Prowood structure."
Products used in the build:
595x180 PL12 H1.2 Portal Beams
595x90 PL12 H1.2 Portal Beams
290x45 LVL15 H1.2 Rafters